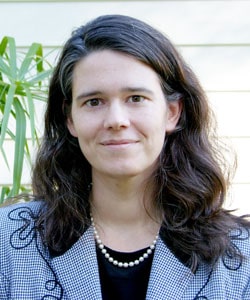 Avalisha Fisher, P.E., President
BSCE University of South Alabama (Cum Laude)
Additional coursework in Business Management, University of South Alabama
Mrs. Fisher was raised in Fairhope, Alabama and graduated from the University of South Alabama (USA) with a Cum Laude Bachelor of Science degree in Civil Engineering. She is a member of Tau Beta Pi (the engineering honor society), AREMA, actively serves on two AREMA Committees, serves on the Advisory Board for the University of South Alabama Civil Engineering Department, and is on the Board of Directors for Mobile's Partners for Environmental Progress (PEP).
Her career began in 1993, and during which she has provided lead design engineering and project management services for numerous significant projects in the Mobile area including: The new football field house and practice fields at the University of South Alabama (USA), numerous other projects all over the USA campus, plant and rail facilities expansions at Evonik in Theodore, AL, Millard Refrigerated Services Port facility in Theodore, AL, IPSCO(SSAB)'s Heat Treat Facility at the Axis steel mill, Pavement Rehabilitation Projects for Union Pacific Railroad, Rail spurs and main line rail improvements at the Port of Chickasaw, track expansion projects for various short lines owned by Genesee Wyoming in at least 6 different states, Mobile County's Recycling Center, multiple widening and resurfacing, lane additions, drainage improvements and grade-drain-base-pave road projects for Mobile County, and numerous industrial, retail, and commercial sites.
Avalisha founded Driven Engineering in 2006 with two amazing partners, whom she bought out in 2007. She has been providing consulting engineering services since 1993. Her general civil engineering experience includes municipal, state, industrial, and commercial projects including: civil engineering design of highways and streets, traffic studies, railroads (yards, sidings, wyes, and terminals), bridges, culverts, drainage improvements including lined and unlined open channels, site grading and drainage plans ranging up to hundreds of acres, industrial site designs, facility/port security planning, hydraulic and hydrologic studies, water and sanitary sewer systems, State Highway design changes and access permit coordination, FEMA flood map revisions, Coastal and stormwater permitting, all manner of environmental permitting, pipeline routing and detailed design, and other infrastructure.
She lives in Semmes with her husband and inspiration, Christopher Fisher. Avalisha enjoys watching USA athletics, playing volleyball, biking, and fishing / snorkeling / swimming in the Gulf Coast.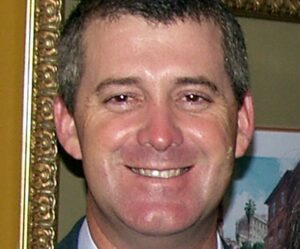 Chris Fisher , VP Field Operations
Associates Degrees in Electronics Technology and Computer Aided Drafting, Bishop State Community College & Southeast College of Technology
Engineering Coursework at the University of South Alabama as well as general coursework at Gulf Cost Junior College, Gautier, MS
Journeyman Electrician and numerous Construction Inspection Certifications
Mr. Fisher's construction / engineering career began in 1986 when he joined the Mississippi Army National Guard and became a member of the 890th Engineering Battalion. His Army National Guard carerr included attaining rank of E-6 and serving one tour of duty in Iraq during Operation Iraqi Freedom in 2003. His role in the National Guard was supervisor of construction and reconstruction of various projects, monitoring and inspecting work of Iraqi contractors during construction, rebuilding schools and clinics and military base facilities in Iraq, all while ensuring the safety of himself and his squad. He joined the Driven Engineering Team in 2008 to serve as our primary field operations specialist. His expertise in Computer Aided Drafting as well as surveying makes him a versatile and important part of our team. He is an expert in the use of robotic total stations, 3d laser scanners, and GPS equipment. He fills an important role assisting with keeping the leadership team grounded and at the same time inspired by his work ethic and his love for his team mates.